Overview
At Melvin Farms, we began producing bunched vegetables in 2005. These items with foliage attached provide the modern retailer with an historical/vintage shelf presence, much like that of produce sold 50 or more years ago.
Although unique agronomically and thereby requiring individual production practices, these crops at harvest are all dealt with in a similar manner, enabling synergy and efficiency. At harvest, these crops are inspected in the field, bunched together into suitable consumer sizes, PLU/UPC coded and then washed, all according to individual customer specification.
Green Onions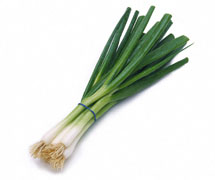 Our green onions have deep green tops, long white bottoms and are very slightly swollen at their base. Green onions are a healthy, tangy and flavorful addition to fresh salads. A staple of Asian and Japanese cooking, green onions are appreciated the world over.
Carrots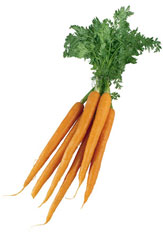 Our years of experience have guided us towards this extra long and very sweet tasting variety. Carrots have the distinction amongst children as one of their favorite vegetables.
Beets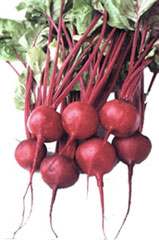 Our beets provide deep green foliage with dark red, very round roots. Beets are phenomenal manufacturers of sugars, flavonoids and antioxidants. Both the foliage ( as greens ) and the root are edible. Beets as a food go far back in human history, and their remains have been found in the Pyramids and Neolithic archeological sites.
Leeks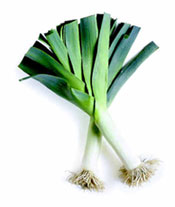 We market leeks with thick straight shafts and heavy bluish green foliage. Leeks are milder than their cousins garlic and the bulb onion. Leeks are heavily consumed in European and French cultures. Leeks add flavor to soups and sauces.